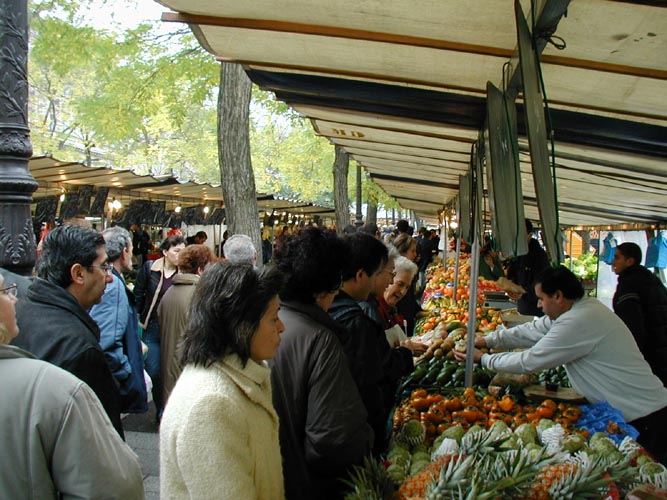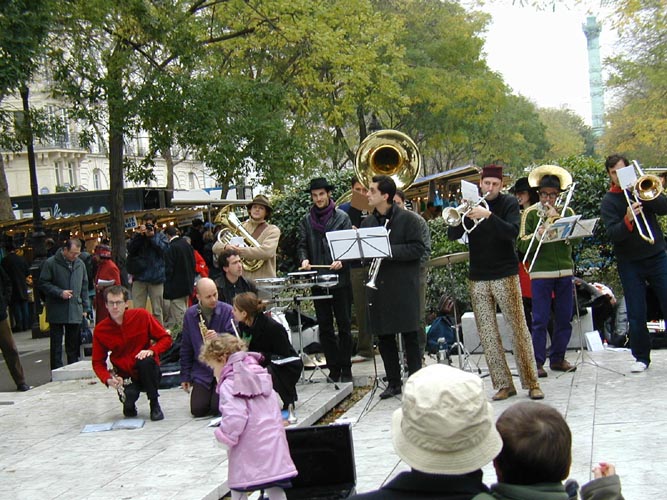 Fortunate to be visiting Paris again, we spent a perfect Sunday as do the French, taking to the markets for shopping and to the parks for walking. First stop was the immense Bastille market, covering the entire center strip of the boulevard Richard Lenoir for at least three blocks, and filling our eyes with spectacles of food far beyond the imagination of any clerk at Johnny's Foodmaster. Every possible color and type of vegetable, at the peak of ripeness, was piled artistically or lavishly displayed in overflowing baskets. Huge cauldrons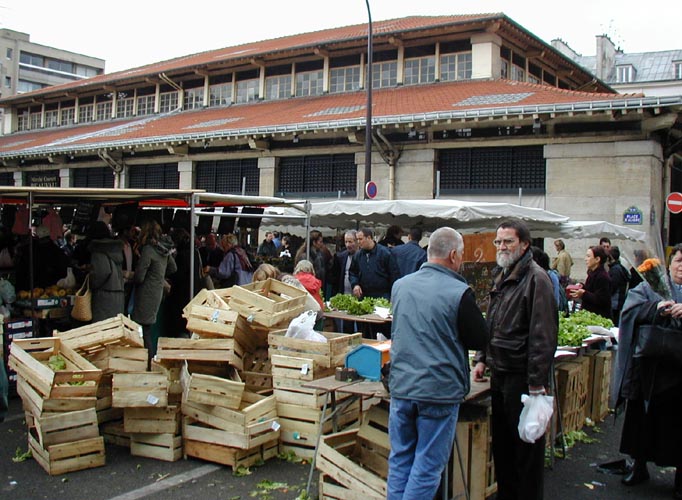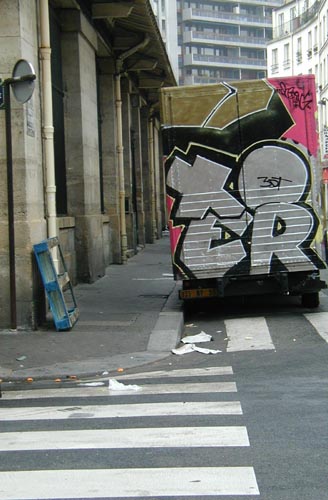 of my beloved choucroute teased me with their warmth and incredible aroma. People jostled along everywhere, on roller skates, with dogs, pushing strollers and pulling shopping carts, while a ragtag-looking but adept-sounding band played with unique gusto. Our next stop at the market at Place D'Aligre had the same bounty of food but a somewhat more lax attention to how it was all displayed. Around one whole side was a sort of flea market with used clothing, bolts of fabric and a few potential finds among lots of someone else's household junk. I suspect Keith Haring might have enjoyed a delivery job here, for every truck I spotted was skillfully and completely covered with graffiti.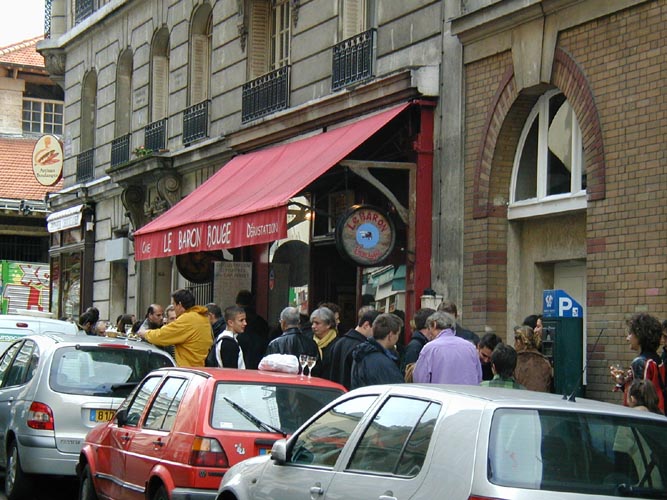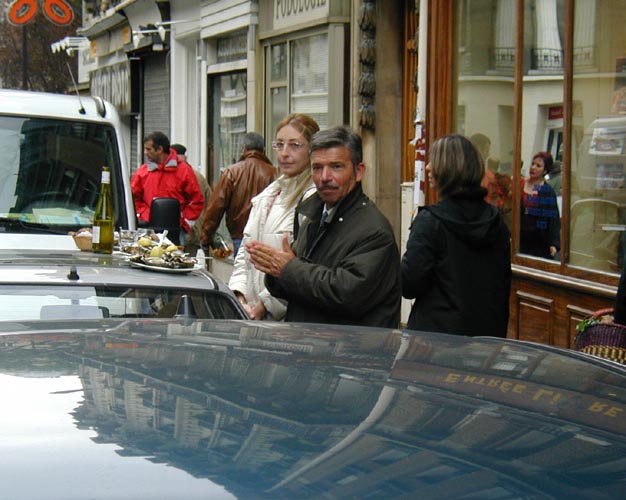 Down a nearby side street, Le Baron Rouge served bread, wine and fresh oysters to a crowd that spilled out onto the street yet creatively found space to enjoy their food, elevating tailgating into a completely French realm. After marketing, we walked and walked, along the Viaduc des Arts nearly to the Bois de Vincennes, and then cutting back to the Parc de Bercy and Bercy Village. When a light rain began to fall, we ended our marathon walk with a clean, high speed, futuristic ride on the Meteor line. In about fifteen minutes we were back in the Marais at the end of a perfect Paris Sunday.