Perhaps they're uncovered or even gone by now, but this was the street scene walking home through the North End last week.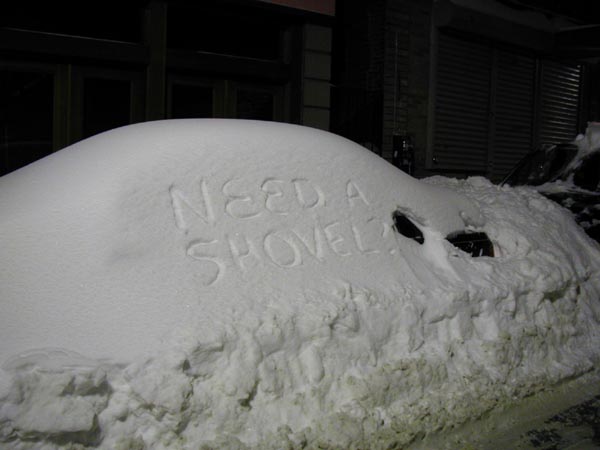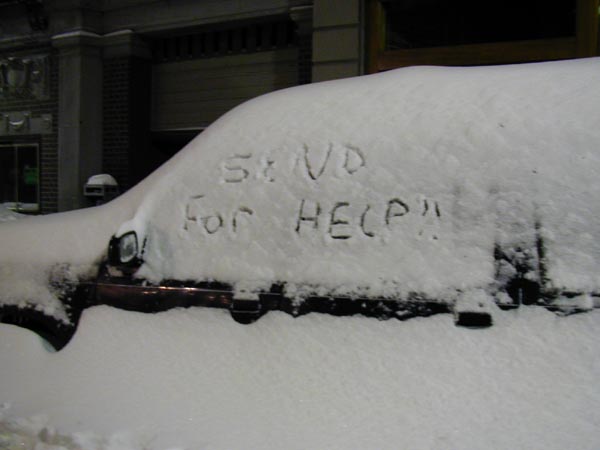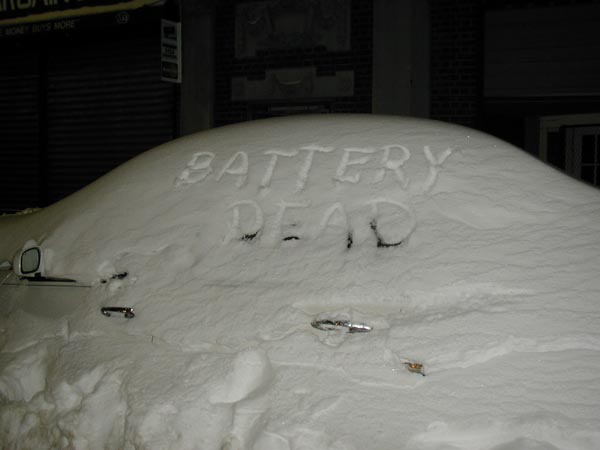 This weekend's warm weather helpfully melted lots of snow, making for a slushy walking mess, but still did little to help city parking problems. Snow piles, though smaller, still block many potential parking spaces. Really exasperating though, are the protected spots, ostensibly earned by shoveling out the space and then using odd pieces of furniture to mark it off limits to other parkers. As seen below, city streets are taking on the look of an overflowing yard sale.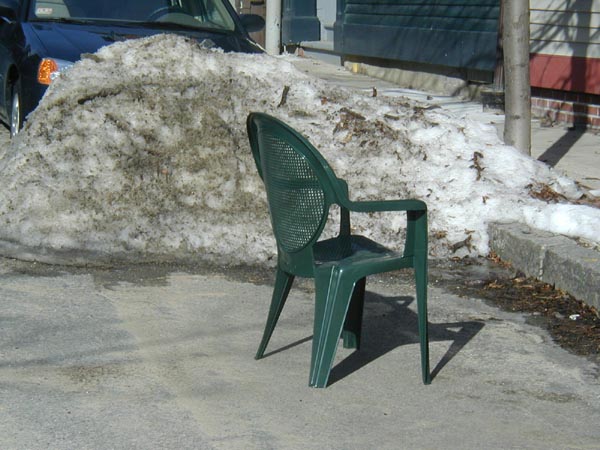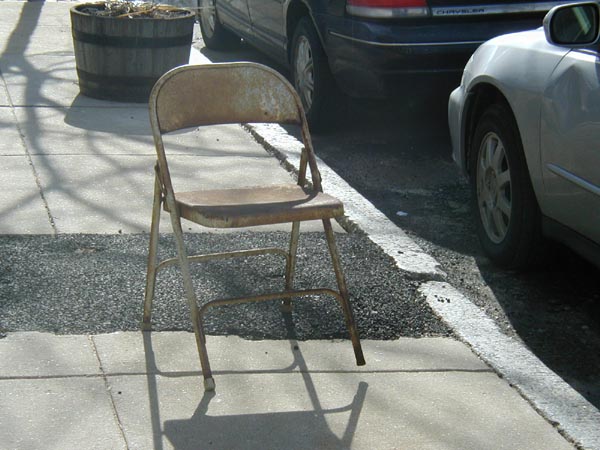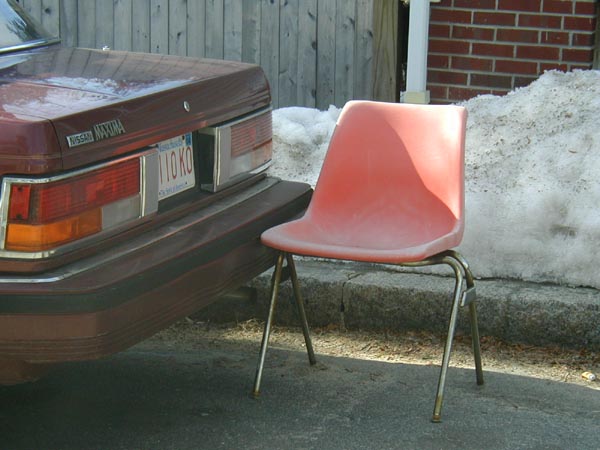 When does the statue of limitations on claiming a space run out? Will I ever get a parking place on my own street again?